UCS Venator-Class Star Destroyer


General Information

Project ID

18373

Author

Link

Statistics

1,091 supporters

1,186 comments

24 bookmarked

25,800+ views
UCS Venator-Class Star Destroyer is a project on LEGO CUUSOO created by jourianbax. It was uploaded on June 7th, 2012. The project aims to have a Ultimate Collector Series-scale Venator Star Destroyer released by LEGO; the warship is featured prominently in Star Wars Episode III: Revenge of the Sith and Star Wars: The Clone Wars.
This message was written by the creator of the project. Do not modify the message in any way.
Win the 10227 UCS B-wing by filling in this survey!
For my studies I'm investigating the relation between Lego CUUSOO and Customer Loyalty. Can you please fill in this quick survey for me? It consists of only 9 multiple choice questions and will only take 4 minutes of your time! Click Here!
Thanks and ofcourse thanks for taking a look at my project!
Here's my idea, a UCS Venator-Class Star Destroyer! The most beautiful war vessel of the prequel saga!
The Venator-class Star Destroyer, also known as the Venator-class Destroyer, Republic attack cruiser, and later Imperial attack cruiser, was one of the capital ships used extensively by the Galactic Republic during the later parts of the Clone Wars, as well as by the Galactic Empire. It was designed and constructed by Kuat Drive Yards and Allanteen Six shipyards.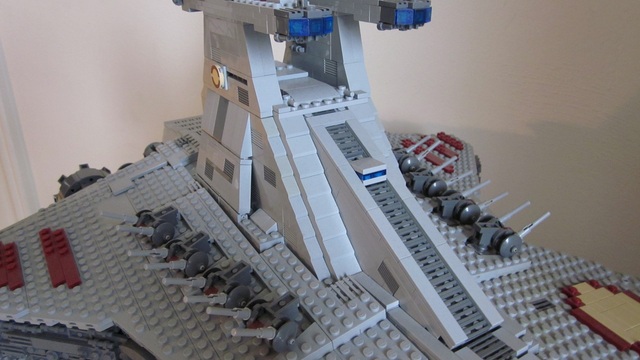 Here's a shot of the turbolaser guns and the bridge. It took me 6 month to figure it all out.
This model is around the samen length of the 10221 Super Star Destroyer. It would be a great addition to all of our LEGO collections!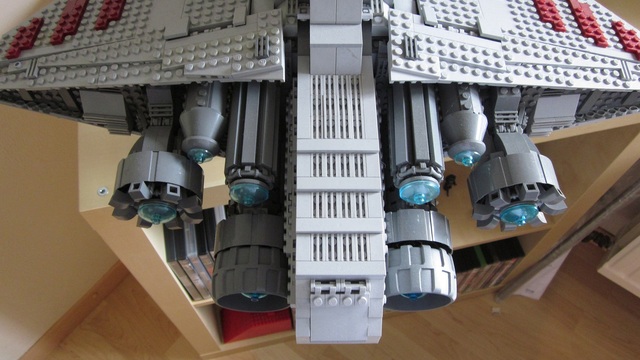 The engine section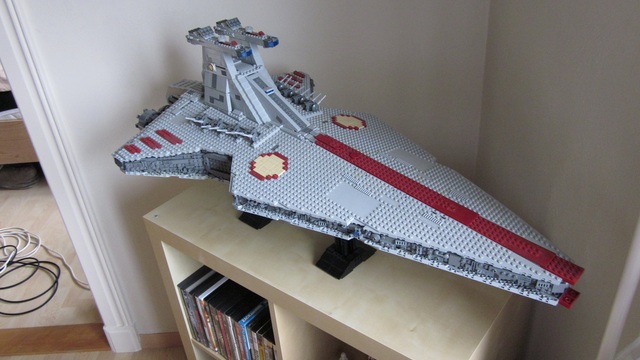 Minifig suggestions by reaper101: Admiral Yularen (or some sort of Admiral) Anakin Clone troopers x3 Clone naval officer and a special Ahsoka from season 3!

Feel free to leave a comment, suggestion or anything you like to say!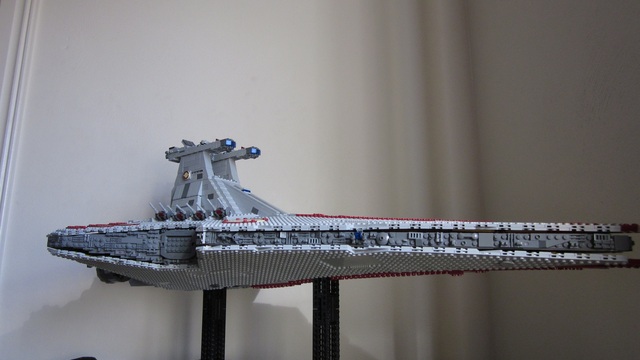 This message was written by the LEGO CUUSOO Team. Do not modify the message in any way.
Congratulations on 1,000 Supporters!
2013.07.10
Worthy addition, this would be, to the shelf of any Star Wars collector. See why it took you six months to build this, we can! Quite a challenge to build it would be, but worth it it would be. To your goal of 10,000 supporters, good luck!
The LEGO CUUSOO Team
Ad blocker interference detected!
Wikia is a free-to-use site that makes money from advertising. We have a modified experience for viewers using ad blockers

Wikia is not accessible if you've made further modifications. Remove the custom ad blocker rule(s) and the page will load as expected.