The Flying Scotsman


General Information

Project ID

39012

Author

Link

Statistics

8 supporters

7 comments

1 bookmarked

110 views
The Flying Scotsman is a project on LEGO CUUSOO created by FinnMertens  on April 15th, 2013. It was created using LDD.
This message was written by the creator of the project. Do not modify the message in any way.
The LNER Class A3 Pacific steam locomotive Flying Scotsman was built in 1923 for the London and North Eastern Railway (LNER) at Doncaster Works to a design of H.N. Gresley. It is famous for being the first steam locomotive to reach 100mph, as well as having the longest non-stop run by a locomotive, at 422 miles. It was retired from service in 1963, but continues to make appearances at railway shows and museums. It has also gone through many overhauls and rebuilds throughout its lifetime. This unique LEGO rendition, of 1034 pieces, is based on its 1969 variation. Support today if you would love to have this model in your collection!
A cutaway view of the Scotsman's cab (Details include reverser, brakes, gauges, and firebox)
The Scotsman's Coal Tender The Scotsman's Water Tanker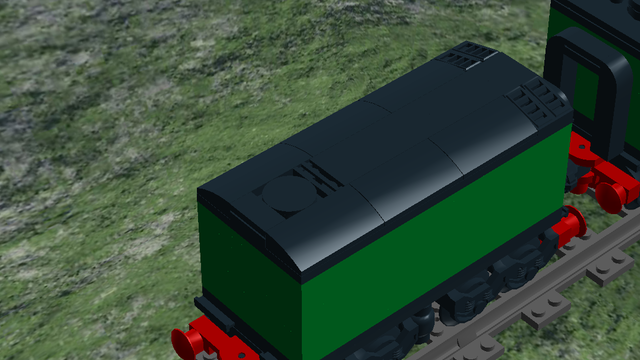 Ad blocker interference detected!
Wikia is a free-to-use site that makes money from advertising. We have a modified experience for viewers using ad blockers

Wikia is not accessible if you've made further modifications. Remove the custom ad blocker rule(s) and the page will load as expected.