RC Stephenson's Rocket


General Information

Project ID

37328

Author

Link

Statistics

102+ supporters

36+ comments

4 bookmarked

1,480+ views
RC Stephonson's Rocket is a project on LEGO CUUSOO created by bigboy99899 on March 15th, 2013. The project is based on the Stephansan Rocket Train, which was operated between Manchester and Liverpool. The train will come with four minifigures. The roofs of the trains will be removable.
This message was written by the creator of the project. Do not modify the message in any way.
This model is based on the Stephenson Rocket train, which was operated between Manchester and Liverpool. The train is RC compatible, can be operated with infrared remote control.
(Made with LDD).
The model is equipped with: XL motor, IR receiver, Battery box, On/off switch. Passenger cars with or without roof, opening doors. (The roof of the car can be easily removed.) 4 minifigs.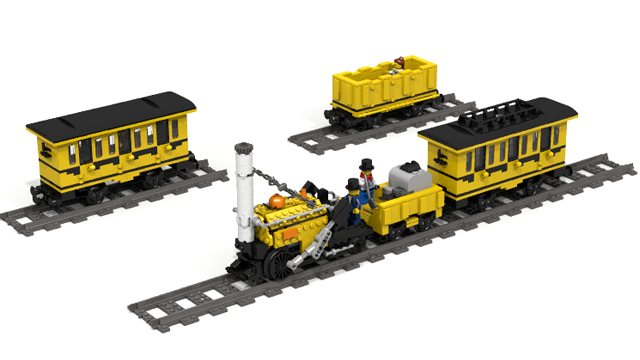 Limitations of LDD: "String with Knobs 10M" part is missing from LDD, replaced with chains. Battery box and IR receiver replaced with bricks. Missing power wires.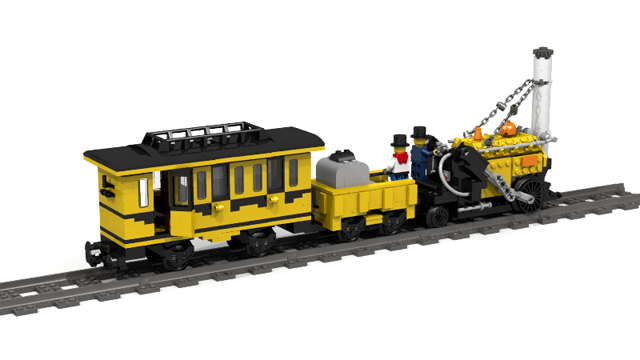 Train with variable cars.
Ad blocker interference detected!
Wikia is a free-to-use site that makes money from advertising. We have a modified experience for viewers using ad blockers

Wikia is not accessible if you've made further modifications. Remove the custom ad blocker rule(s) and the page will load as expected.