Mini Batmobile


General Information

Project ID

18729

Author

Link

Statistics

1,002 supporters

127 comments

23 bookmarked

20,200+ views
Mini Batmobile is a project on LEGO CUUSOO created by Tiler on June 13th, 2012.  It features a miniature scale Batmobile from the Batman series. It reached 1,000 supporters on September 8th, 2013.
This message was written by the creator of the project. Do not modify the message in any way.
This mini Batmobile is a Collaborative project between me and Cuusoo member Kaitimar (
http://lego.cuusoo.com/profile/Kaitimar
). The model was originally designed by Kaitimar in 2008 and it has recently been refined to its final form by me.

We have teamed up to propose a simple, yet fluid and elegant model of one of the most iconic vehicles of the big screen. This classic Batmobile is shaped using simple techniques, yet with a lot of attention and care for details, as the slopes "communicate" with each other in order to achieve the streaming profile of this car. Not at last, the contrasting accents bring visual diversity and additional detail. Although the construction uses just a few, common parts, we think everyone will appreciate their diversity.

The model is intended to be released as a polybag set, as part of the recently released Super Heroes theme.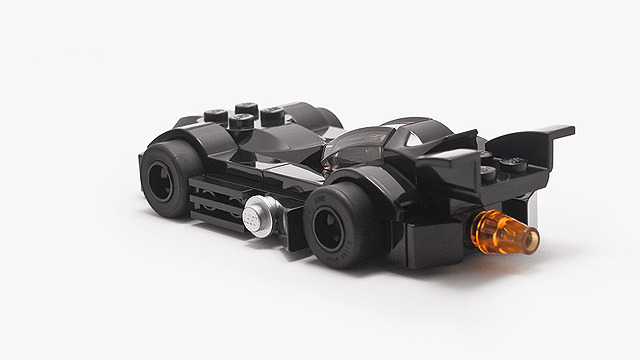 Ad blocker interference detected!
Wikia is a free-to-use site that makes money from advertising. We have a modified experience for viewers using ad blockers

Wikia is not accessible if you've made further modifications. Remove the custom ad blocker rule(s) and the page will load as expected.