MINI Cooper Mark I


General Information

Project ID

14590

Author

Link

Statistics

1,000 supporters

57 comments

7 bookmarked

17,622 views
MINI Cooper Mark I is a project on LEGO CUUSOO created by Sheepo on April 18th, 2012.  It is based on the mini car of the same name. It consists primarily of Technic parts.
This message was written by the creator of the project. Do not modify the message in any way.
This is my version of the British iconic classic car, the MINI. This model is the first version called Mark I (1959-1967).
It is made with Technic parts.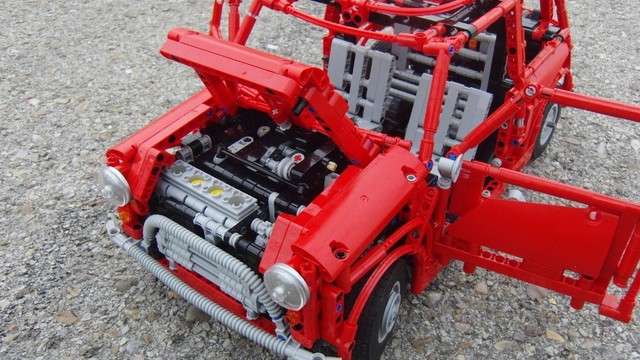 The final size is only 23x23x49, but it have a lot of advance features: - Independent suspension in all wheels - Front steering with right steering wheel (motorized with M motor) - Front wheel drive (motorized with 2XL motors) - 4 speeds secuential gearbox (motorized with M motor) - 4 seats with front avatible seats - 4-cylinder inline front fake motor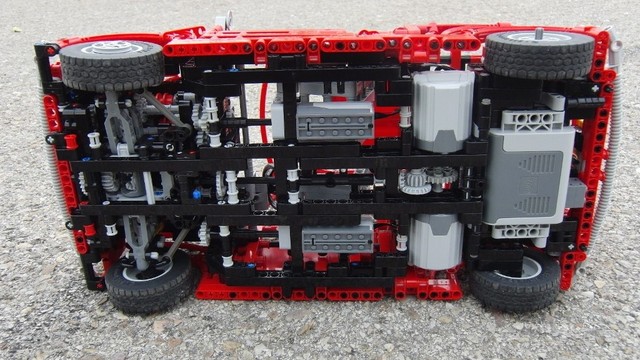 Finally a little video with all features exposed:
Ad blocker interference detected!
Wikia is a free-to-use site that makes money from advertising. We have a modified experience for viewers using ad blockers

Wikia is not accessible if you've made further modifications. Remove the custom ad blocker rule(s) and the page will load as expected.