Lego Urban Buggy


General Information

Project ID

41312

Author

Link

Statistics

15 supporters

4 comments

2 bookmarked

216 views
Lego Urban Buggy is a project on LEGO CUUSOO created by Chrismo on May 31st, 2013.
This message was written by the creator of the project. Do not modify the message in any way.
The Lego Urban Buggy was built for fun. It's lightweight, yet strong enough for indoor reckless driving. I'm quite pleased with the design, since i managed to hide all the wiring and PF-parts without the need for lots of parts.
This model does not exceed 800 parts, and has a matchweight well under 1 kg.
The tires are obviously not original lego parts, but something I would like Lego to produce in the future.
1 PF servo for steering 2 PF Large motors for moving 1 small battery Box
Hope you like it :-)
The PF-motors are hidden under the hood (yes, it can easily be opened)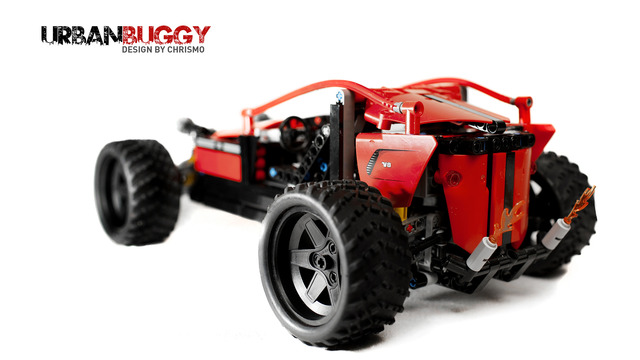 The rear suspension is a bit soft, but with some help from the brilliant minds at Lego it can surely be improved.
A rechargable battery Box would make the car go faster.
Ad blocker interference detected!
Wikia is a free-to-use site that makes money from advertising. We have a modified experience for viewers using ad blockers

Wikia is not accessible if you've made further modifications. Remove the custom ad blocker rule(s) and the page will load as expected.