Lego Store


General Information

Project ID

10367

Author

Link

Statistics

1,817 supporters

197 comments

34 bookmarked

30,610 views
Lego Store is a project on LEGO CUUSOO created by RayC on February 22nd, 2013. It contains one Duplo brick.
This message was written by the creator of the project. Do not modify the message in any way.
This is a modular Lego Store, I created for my son's Lego City, to fill an empty corner. It is the same scale as the existing Lego modular buildings, and sits nicely next to the Green Grocer, Market street, Fire Brigade or Pet Store/Townhouse. It is a corner building, like the Cafe Corner and Grand Emporium. It is a completely original design, inspired by our visits to the Lego Stores and Discovery Centers across the USA. Design features incude: contemporary decor of real life Lego Store, including distinct yellow and white colors, a functioning elevator, skylights, play stations, wall-of-bins, display models, racetrack, virtual 3D scanner, giant Lego models (Giraffe, T-Rex, Robot), and more.
It would be a dream come true for my son and I, to see our creation mass produced.
See on youtube. http://www.youtube.com/watch?v=hLlaNoK4W6c or search "Lego City Lego Store"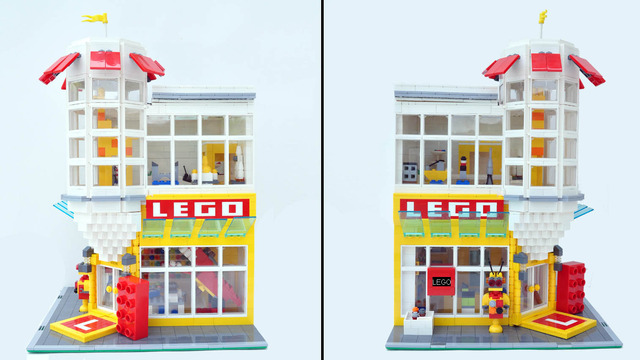 Exterior features include: Red cube Lego sign, as all Lego stores have. Giant red Lego like Lego STore in Downtown Disney California. Robot Lego statue like Downtown Disney Orlando.Lego play bins, like in front of store in Downtown Disney Orlando. We also have the Sea Serpant in the lake in front of the store (see below).
Top: Thre parts include first floor, second floor and roof.
Bottom: Lego store goes nicely with previous lego buildings.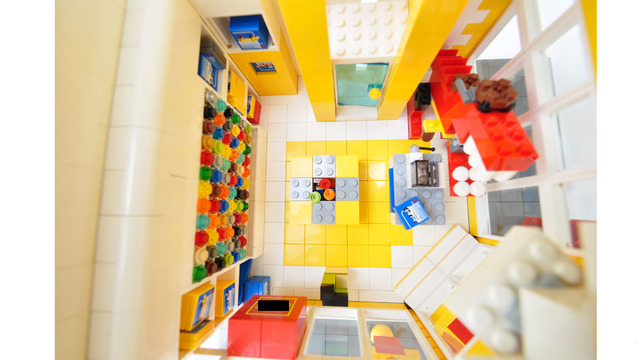 First floor features: giant T-Rex Lego statue, check out counter, Lego creation station, wall of bins, virtual 3D scanner and disply monitor, product boxes and functioning elevator.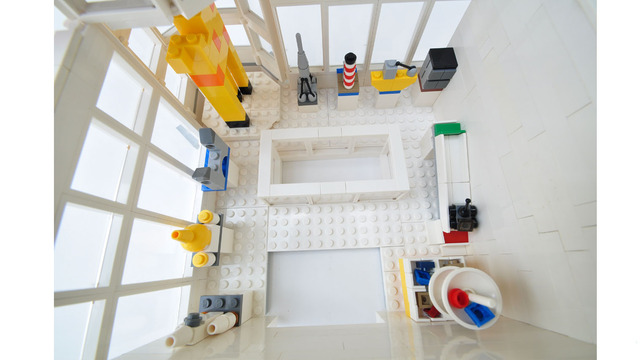 Second floor features: Large Giraffe Lego Statue like in Downtown Disney California. Lego set pedestal displays, including Space Shuttle, Taj Majal, Tower Bridge, Eiffel Tower, Lighthouse, Imperial Flagship and Grande Emporium. Lego car racetrack like in Legoland. Minifig create station
Ad blocker interference detected!
Wikia is a free-to-use site that makes money from advertising. We have a modified experience for viewers using ad blockers

Wikia is not accessible if you've made further modifications. Remove the custom ad blocker rule(s) and the page will load as expected.