LEGO Settlers of Catan


General Information

Project ID

693

Author

Link

Statistics

2486 supporters

240 comments

37 bookmarked

70,000+ views
LEGO Settlers of Catan is a project on LEGO CUUSOO created by Michael on October 3rd, 2011.  It is based off of the Settlers of Catan board game. While the island would be made from LEGO, the cards, settlements, and cities would not be changed.
This message was written by the creator of the project. Do not modify the message in any way.
My idea is a LEGO Settlers of Catan board game. This is a fully playable version of the popular board game, brought to life with LEGO. Information on the original board game can be found here: www.catan.com.

The main image shown above is a 3D render of the main concept I created.

Here are some media sites that have articles about this project:
Mashable
Wired.com's GeekDad
The Brothers Brick
Dorkly
Forever Geek
Game Head
Geekosystem
For more detailed images check out my flickr photostream.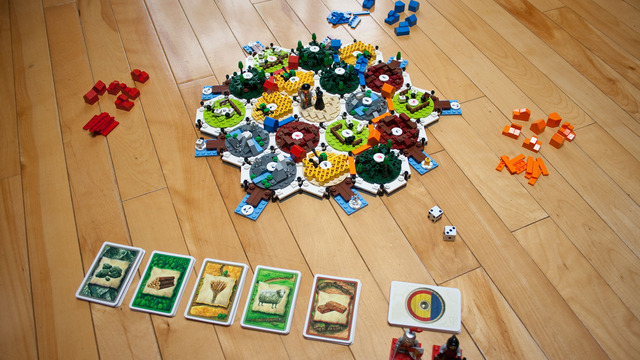 This is a photo of the completely playable version I built, with slight modifications to my original rendered design. Most of the changes are substitutions for pieces in the design which are not in production, but there are also some adjustments that improve playability. I have added some additional images below.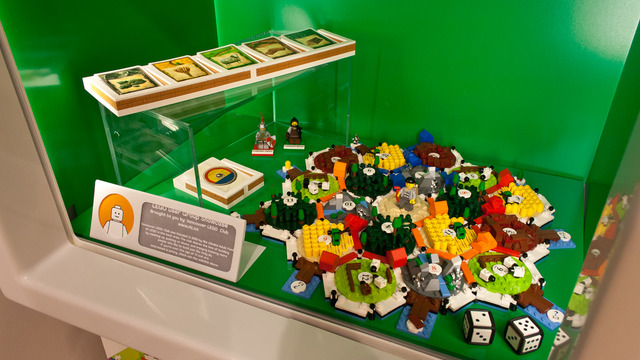 On display in the Vancouver LEGO Store.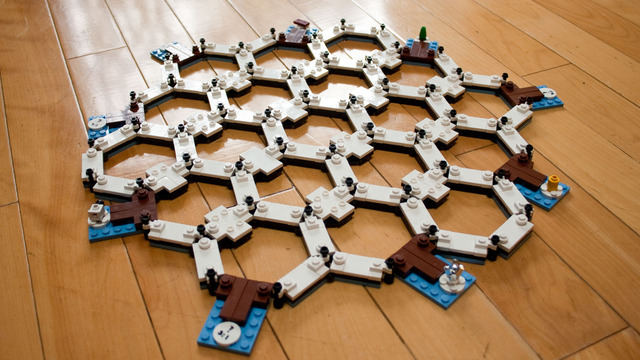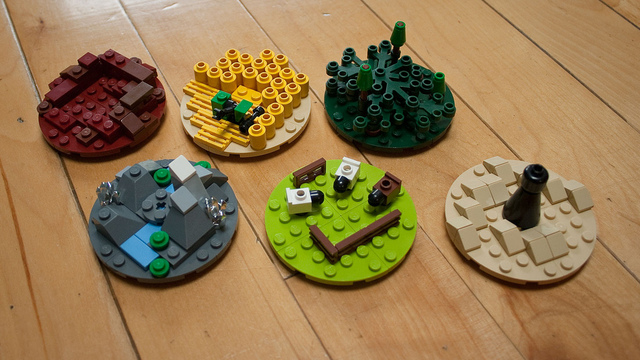 This message was written by the LEGO CUUSOO Team. Do not modify the message in any way.
Congratulatory message from LEGO for +500 votes
2012.04.11
Congratulations on achieving over 500 supporters! You've packed a lot of detail into this LEGO Settlers of Catan game. We love how you've created all of the pieces with LEGO bricks. This version looks more fun to play than the original!
Best of luck on your journey to 10,000 supporters!
The LEGO CUUSOO Team
Note: If your idea is selected, the LEGO Group will make the final decision on how your proposed product should be produced, the final design, applicable licenses, production run size, sales channels, etc. Please understand that our comments here do not have an effect on the LEGO Review that will take place if the project reaches 10,000 supporters.
The LEGO CUUSOO Team
Ad blocker interference detected!
Wikia is a free-to-use site that makes money from advertising. We have a modified experience for viewers using ad blockers

Wikia is not accessible if you've made further modifications. Remove the custom ad blocker rule(s) and the page will load as expected.