Classic Colonial Home


General Information

Project ID

30881

Author

Link

Statistics

152 supporters

21 comments

3 bookmarked

3,343 views
Classic Colonial Home is a project on LEGO CUUSOO created by jaystepher on December 3rd, 2012. It is one of several houses he has made.
This message was written by the creator of the project. Do not modify the message in any way.
Here is a sweet classical colonial home with lots of character. This is one tough house to build as it has six bedrooms and two bathrooms. This project took two weeks to complete and some parts had to be ordered to finish the house. It is completely mini figure scaled and is playable. Each floor is removable as well as the roof for attic access.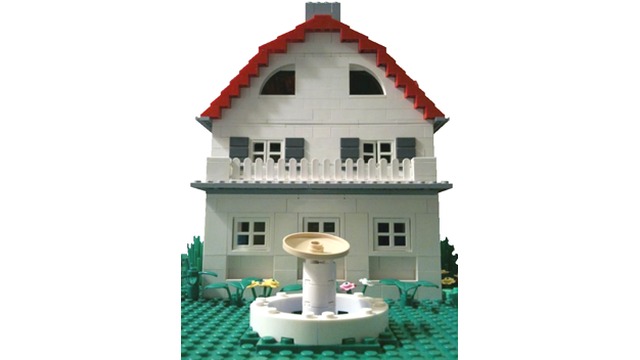 Front Yard With Fountain. Notice the use of smooth tiles for shutters.
The side of the house with main entry. Tiles are used in the shutter design and the use of a red front door that replicated the one used on the original house.
Rear exterior with arched windows.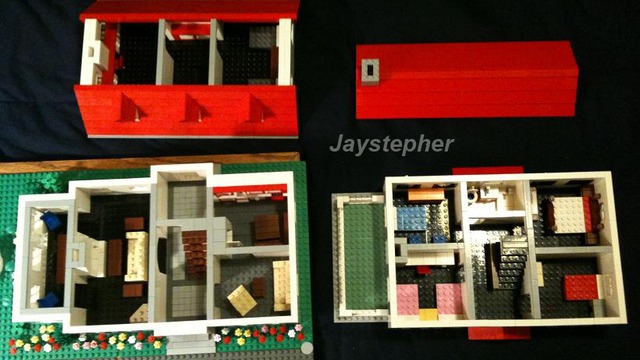 Exploded floor plan view. Bottom Left: First Floor -- Front and rear entry, formal living room, kitchen, half bath(under stairs), and sun room. Bottom Right: Second Floor -- Hall bedroom 1, bedroom 2, full bath room, bedroom 3, and bedroom 4. Top Left: Attic with hall, office and spare bedroom. Top right: removable room for attic access.
Ad blocker interference detected!
Wikia is a free-to-use site that makes money from advertising. We have a modified experience for viewers using ad blockers

Wikia is not accessible if you've made further modifications. Remove the custom ad blocker rule(s) and the page will load as expected.