Christmas / Holiday Gingerbread House


General Information

Project ID

37781

Author

Link

Statistics

141+ supporters

45+ comments

4+ bookmarked

3,200+ views

Christmas / Holiday Gingerbread House is a project on LEGO CUUSOO created by Jorpaxton on March 25th, 2013. It aims to produce a model of a gingerbread house; a popular holiday activity.
This message was written by the creator of the project. Do not modify the message in any way.
Holiday Gingerbread House Tradition
Millions of families around the world gather around the table each winter to create their unique and extremely special Gingerbread house. This tradition has grown to the point where there are even Gingerbread parties and contests for the best Gingerbread creations. Once completed our Gingerbread homes decorate our dining room tables until its gum drops, candy canes, sprinkles and frosting are picked to the point where our house collapses (or the dog eats it). Much like any other holiday decoration, the only thing that can make it better is to make it out of LEGO! This LEGO Gingerbread House features many of our favorite aspects of this beloved tradition but like any Gingerbread creation your family would have the option to decorate it the way that you want to. The basic design would include the instructions to build the standard home, gingerbread man and frosting but the perfect set would include options to decorate it the way that you want. Maybe you would rather have more gum drops? Perhaps more sprinkles? Maybe you want to use your own LEGO collection to add your school colors or even Santa Claus in the chimney! This set would be something that every winter your family will be excited to bring out again and again and enjoy the chance to build as a family and not have to worry about the extra calories that come with building one out of real candy and cookies!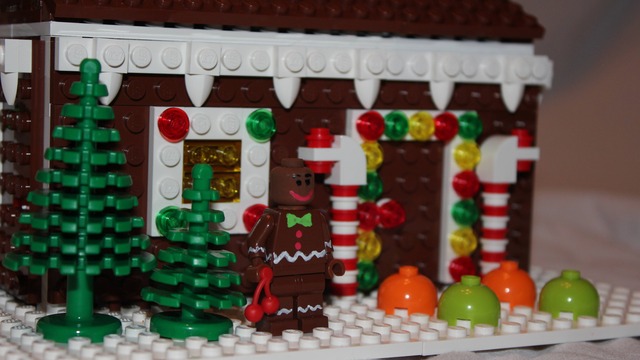 With candy canes decorating the front entrance and a gum drop path to the front door Hansel and Gretel would be envious of this Gingerbread man's house. The Gingerbread Man is a unique item that features frosting around his wrists, legs and belly as well as a big candy grin!
Like every Gingerbread House deserves multicolored gum drops decorate the roof including a black (licorice) gum drop to top off the chimney. White frosting required to hold the pieces of gingerbread together is on the roof as snow and is dripping off of the roof as icicles.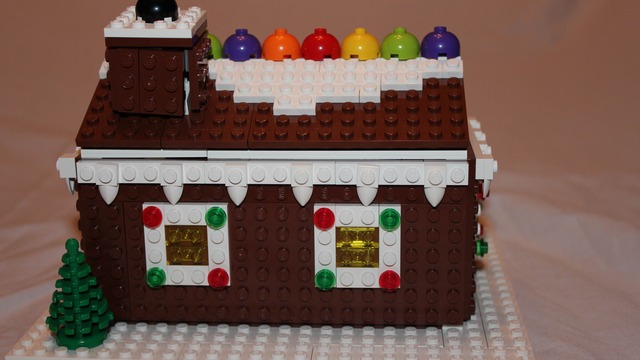 To give the illusion of lighting I used yellow gel to fill in the windows. The rear of the house also allows you to see the reverse side of the chimney. The design of this build allows your to place candy wherever you want. By having studs facing out it also teaches a new way to build with other creations as well.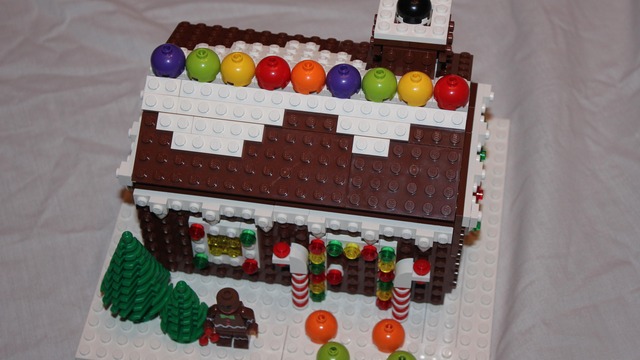 Hopefully your family will continue to build a Gingerbread house each winter and with your vote (and the votes of your friends and family) LEGO will create this set that will be pinnacle of your holiday collection as well as a new tradition for you and your family!
Please help your friends and family to sign up and vote for this item as well. We will need as many as possible to make this dream come true!
Ad blocker interference detected!
Wikia is a free-to-use site that makes money from advertising. We have a modified experience for viewers using ad blockers

Wikia is not accessible if you've made further modifications. Remove the custom ad blocker rule(s) and the page will load as expected.