Batman: Man-Bat's Lab


General Information

Project ID

19621

Author

Link

Statistics

2,143+ supporters

417+ comments

9+ bookmarked

40,104+ views
Batman: Man-Bat's Lab is a deleted project on LEGO CUUSOO created by BrickQueen on June 26th, 2012.  This set is proposing to introduce a new villain in the Batman Universe, Man-Bat. The project was deleted on August 21st when BrickQueen's account was banned.
She added a major update to the project right before it was banned, with multiple levels and more which can be viewed here.
This message was written by the creator of the project. Do not modify the message in any way.
Man-Bat is one of the Batman villains which LEGO has not yet made. This project is Man-Bat's lab because Man-Bat was a scientist named Dr. Kirk Langstrom. He specialized in the study of bats. He was trying to make a formula to give humans a bat's sonar sense. He tested it on himself, and he transformed into a man-sized bat.
This set includes 2 minifigures which are Batman and Man-Bat. It has approximately 75 pieces. I estimate that if LEGO produces this set, it would probably sell for about $12.
Watch the YouTube video on my channel here: http://www.youtube.com/watch?v=8kysAiynVy0
These are the two minifigures which will come with this set. They are Man-Bat and Batman. However, a third figure could be added. A scientist could also be added to be Dr. Langstrom before he becomes Man-Bat.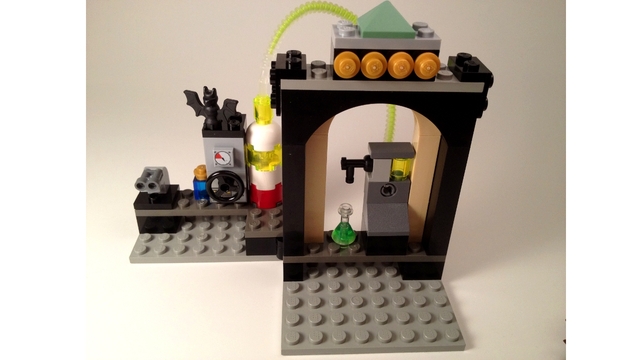 This is the basic lab layout.
This is an added feature so that Man-Bat can hang like a bat on the side of the lab.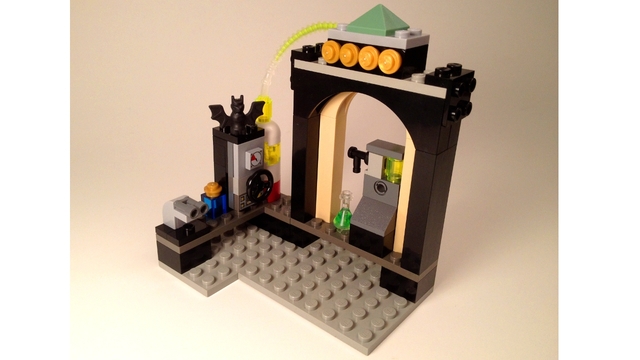 This is the lab when it is closed.
This message was written by the LEGO CUUSOO Team. Do not modify the message in any way.
Congratulations on 1,000 Supporters!
2012.12.11
Another great project from BrickQueen! It's good to see Man-Bat finally represented as a LEGO Minifigure, especially in his own environment where he can hang upside down! We wish you good luck on your journey to 10,000 supporters!
The LEGO CUUSOO Team
Ad blocker interference detected!
Wikia is a free-to-use site that makes money from advertising. We have a modified experience for viewers using ad blockers

Wikia is not accessible if you've made further modifications. Remove the custom ad blocker rule(s) and the page will load as expected.