Ancient World Civilizations


General Information

Project ID

18259

Author

Link

Statistics

2,031 supporters

198 comments

39 bookmarked

30,740 views
Ancient World Civilizations is a project on LEGO CUUSOO created by matija on June 5th, 2012. The project focuses on building buildings of old cultures and civilizations. The sets are built on 32x32 bases. The founder of the project would like to see booklets included explaining facts for the set. matija also said that the ancient civilizations are: "something they left for us to admire."
The some of the newest additions to the project are The Colosseum, Titus Arch, Parthenon, Petra, and Stonehenge.
Pictures can be found here. 
This message was written by the creator of the project. Do not modify the message in any way.
This series is a project I've been working on for a couple of months now, and it is still growing.
New additions you might see are - Colosseum, Titus Arch, Parthenon, Petra, Stonehenge and similar.
The idea is to make a series of sets which represent different ancient civilizations and cultures - by something they left for us to admire. It could be a landmark, a style or type of architecture, piece of art or sculpture. This is why I here combine both landmarks and styles specific to that civilization. All the models are built on the 32x32 base, which doesn't make them too big or expensive - just the right size to decorate your shelf.
With each set a booklet (similar to those from Architecture series) would explain basic facts about the civilization the creation is for.
If you have any suggestions and/or ideas at what should I do next, please let me know!
Here are the links to galleries of all the images and creations I've done so far for the series - Entire series on Flickr
Inca - Machu Picchu Moai - Mysterious sculptures of Easter Islands Greek Temple - Dorish style ancient Greek temple Hatshepsut Temple - Ancient Egypt Tibet - Tibetan culture Great Wall of China - Ancient China Miyajima Torri - Japanese culture Kukulcan - Mayan pyramid Pagoda - Japanese culture
June, 7th 2012 - We reached 100 supporters! Thanks! June, 10th 2012 - 200 supporters!
Cuusoo allows only 4 images, so here below are just the ones I like most.
NEW! Machu Picchu Inca civilization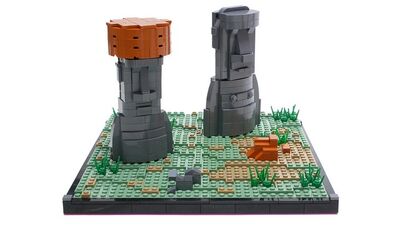 Moai sculptures Mysterious civilization of Easter Islands.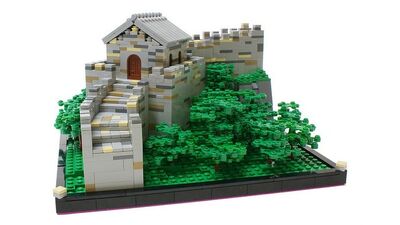 Great Wall of China Chinese civilization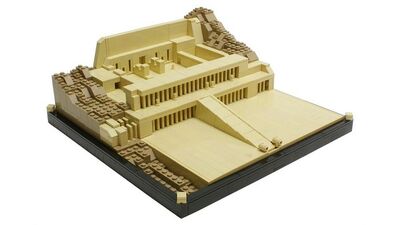 Hatshepsut temple at Deir el-Bahari
Ancient Egypt
Ad blocker interference detected!
Wikia is a free-to-use site that makes money from advertising. We have a modified experience for viewers using ad blockers

Wikia is not accessible if you've made further modifications. Remove the custom ad blocker rule(s) and the page will load as expected.